NEW!
OxyGo CPAP Sanitizers
Cleans and sanitizes so you can keep going.
Kills Bacteria & Viruses in your home!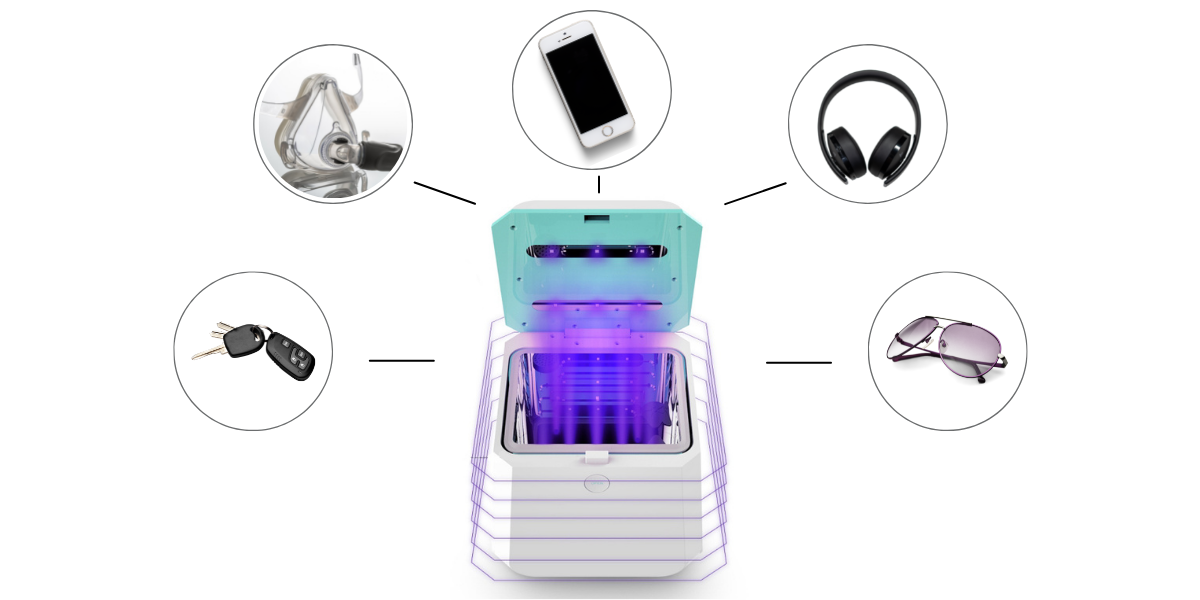 Great for everyday products like cell phones, toothbrushes, keys, earpieces, remote controls, glasses and more!



Large, Easy-to-Use Display

The new OxyGo CPAP Sanitizers don't just clean CPAP masks and tubing - they can sanitize everyday products like cell phones, toothbrushes, keys, earpieces, remote controls, glasses and more! With a large inner capacity and easy-to-use design, keeping you and your family safe from harmful germs has never been easier.
Kills Viruses & Bacteria
Two options available: UV + Activated Oxygen and UV Only
Cleans and sanitizes CPAP masks, tubing, and everyday items
Large, Easy-to-Read LCD Display
Does not interface with CPAP device
Two year warranty*
What is UV-C light?
There are three types of UV light - UVA, UVB and UVC - UVC light includes wavelengths of light from 200 to 280 nanometers. UVC light is an effective way to quickly inactivate the virus that causes COVID-19, along with other harmful bacteria.
What is Activated Oxygen?
Activated Oxygen (O3) is a naturally occurring gas created when three oxygen atoms are bonded together.
When used as instructed, Activated Oxygen can be an extremely effective way to clean and sanitize. Activated Oxygen is powerful at destroying germs, viruses, bacteria, and other pathogens. For this reason, it is often used in hospitals, clinics, and restaurants to clean and sanitize equipment.
Will OxyGo CPAP Sanitizers work with my CPAP machine?
OxyGo CPAP Sanitizer devices do not connect directly to CPAP machine, but CPAP items like masks and tubing can be placed inside the device for cleaning and sanitizing.
Are there supplies that have to be changed with the OxyGo CPAP Sanitizers?
Yes, with the Sanitizer+ model, filters will need to be changed every 6 months. The sanitizer comes with six replacement filters and a screwdriver for filter changes. The UV model does not require filter changes.
What is the warranty?
OxyGo CPAP Sanitizers come with a two year warranty. Click here for more information.
What are the instructions?
Questions?

Let us know how we can help!